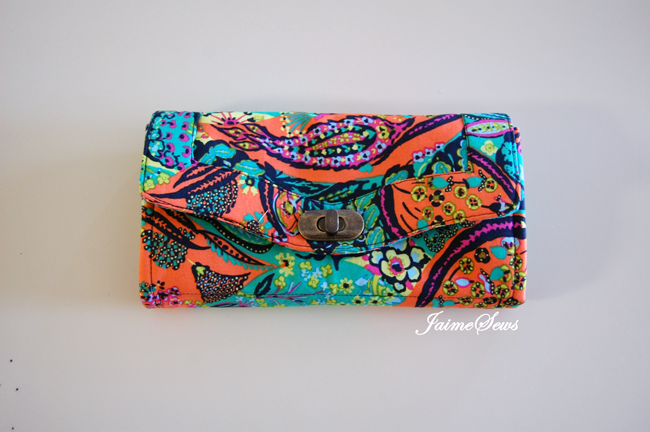 DIY Wallet
Have you heard of The Necessary Clutch Wallet pattern by Emmaline Bags?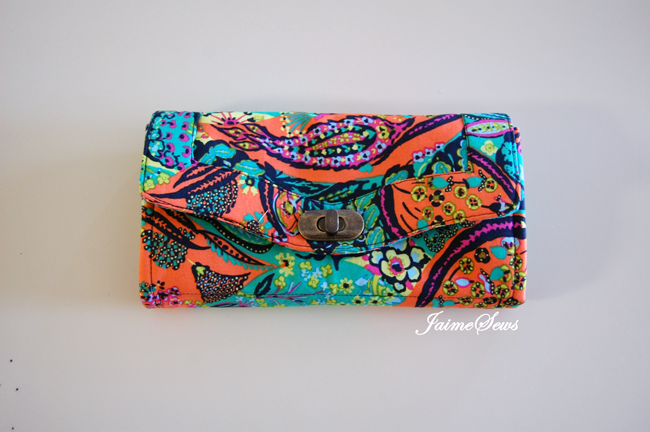 This is the most amazing and addicting wallet pattern! My friends and I cannot stop making them for all our family members and I know you'll love making them too.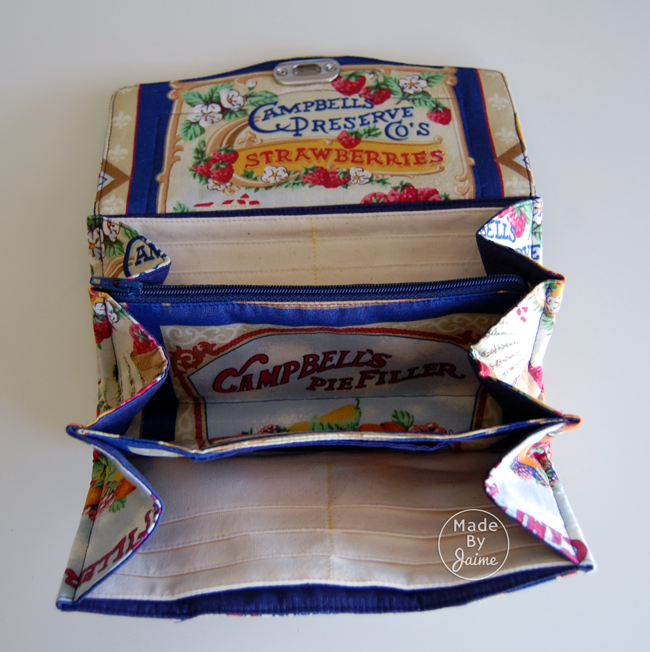 There is room for everything – 12 credit card slots, a spot for your checkbook, a zippy portion for your coins, another divider for coupons, your cell phone or what-have-you! Other options include a purse strap or a clutch wristlet. And there's a very creative facebook group called the NCW Addicts. They have compiled a ton of hacks and additions to this patterns with all the instructions in the files tab of the group! (This has all been done with the pattern desinger's blessing). Some of my favorites include adding an ID Card Window, adding a back zipper and making the zipper/divider into a double zipper. I love zipper compartments!
And while it may look impressive, it's very doable! A few of my friends only started sewing this year and each finished them in one sitting.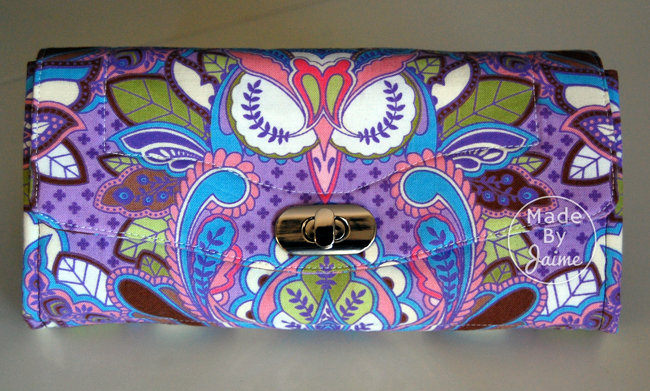 For the exterior of this wallet, you can use cotton or even canvas, but you'll want to use a lighter weight fabric for the lining. Our cork and home decor fabrics would be amazing to use on the flap and super durable.
You can get your copy of The Necessary Clutch Wallet as a printed pattern here or a downloadable PDF pattern here.  If you make one, be sure to let us know on our Facebook Page!