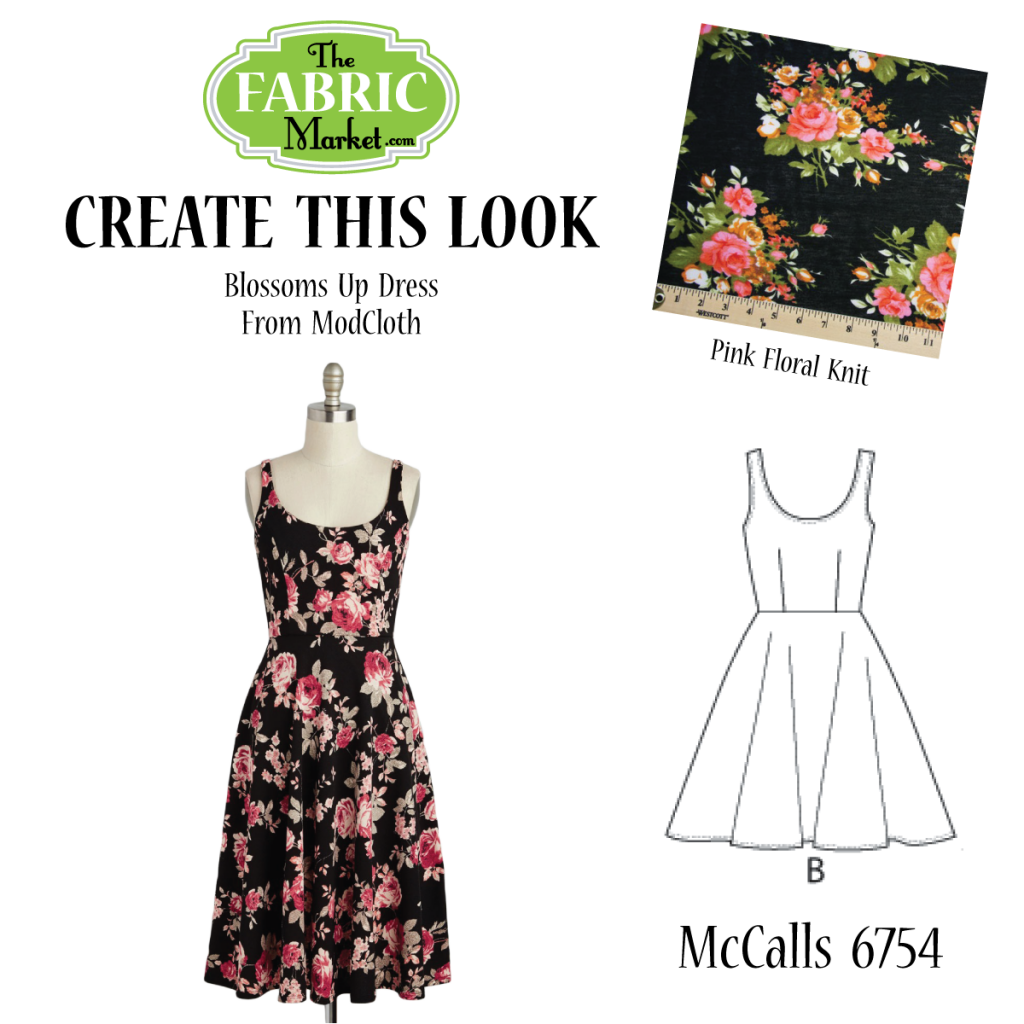 Create This Look – Pink Floral Knit
Good Morning! I hope you all had a great weekend. This week my inspiration was the "Blossoms Up Dress" from ModCloth. The reason I chose this dress is because the print reminded me of a stretch knit we have & I liked how simple the shape of the dress is.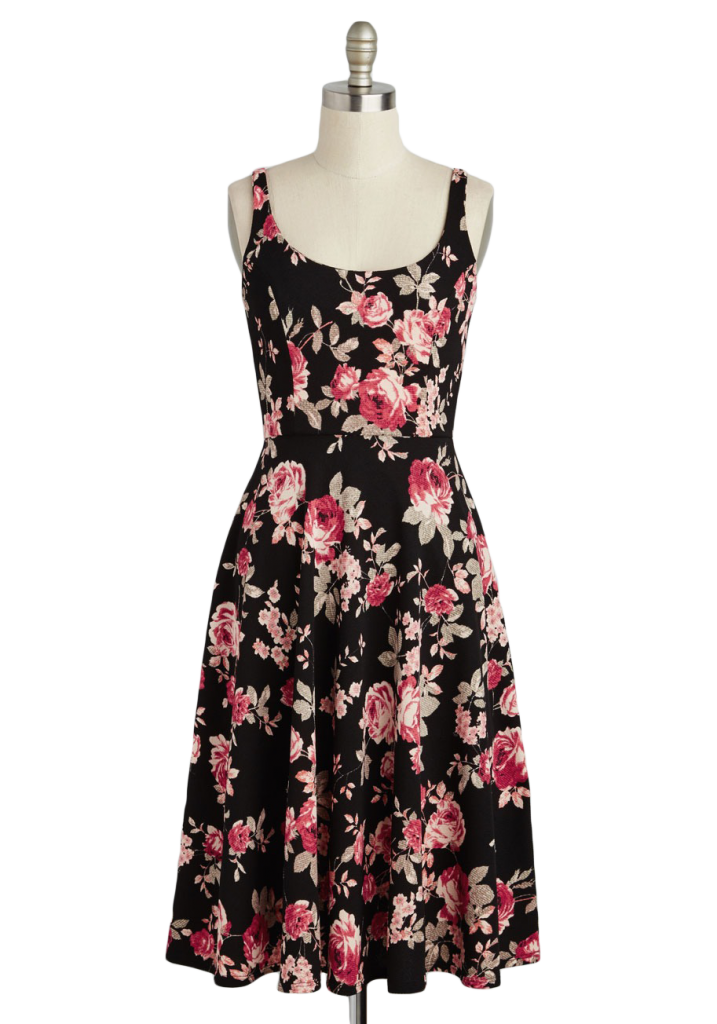 The fabric I chose is a lightweight 100% polyester stretch knit with a beautiful floral print. We also carry this print in yellow. Check it out below.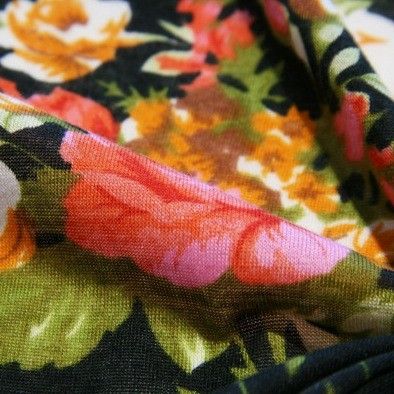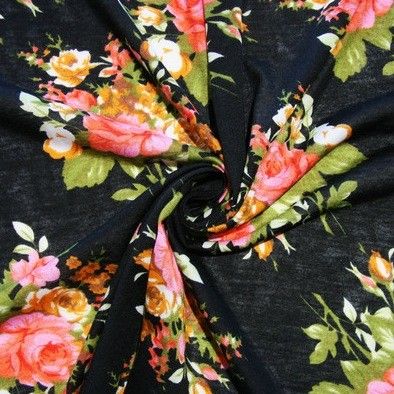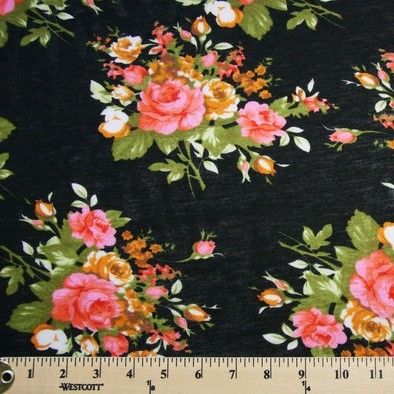 This print is lighter than most of our other stretch knits. You might consider lining it with our Polyester Tricot. I recently added to our online inventory. For those of you who are unfamiliar with the term Tricot; its basically a lightweight polyester with a slight stretch, most commonly used as a lining for apparel. I have only put our most basic colors online (black / white / grey / ivory), because it sells out pretty quickly.
The pattern I chose is M6754 by McCalls. I recommend using View B. This pattern was designed for medium-weight two-way stretch knits, making it perfect for creating this dress.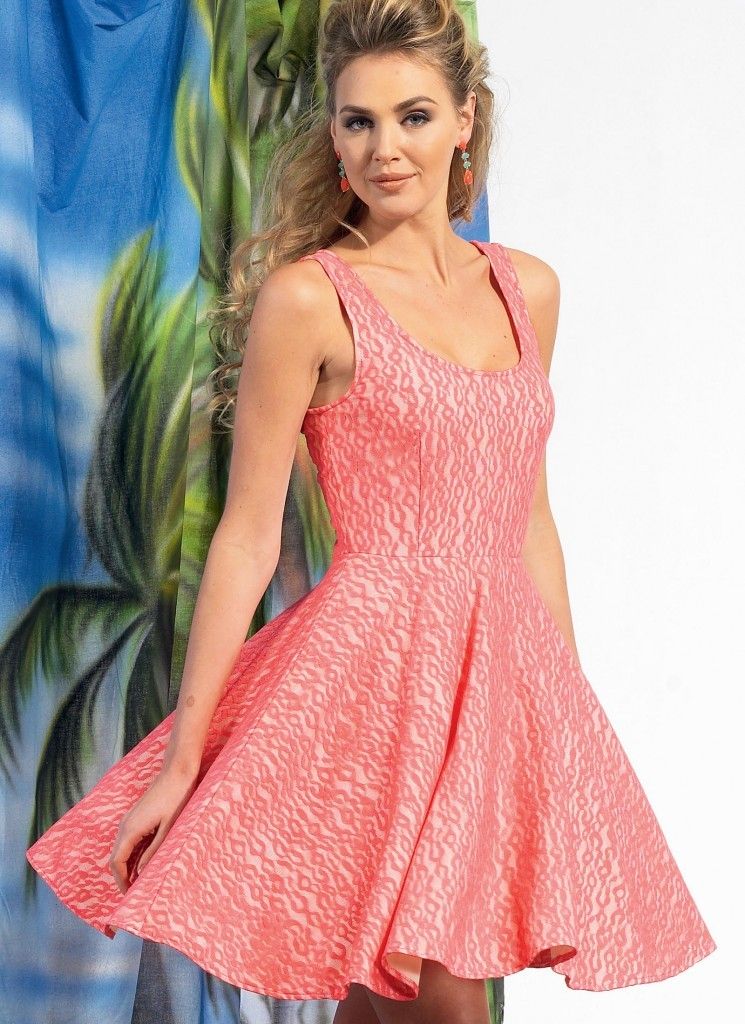 Here are also a few other options for inspiration.
Well, I hope you were inspired by this weeks look. Check back next week & don't forget to post pics of your creations here on our Blog, on Facebook, & follow us on Pinterest. See ya'll next week!