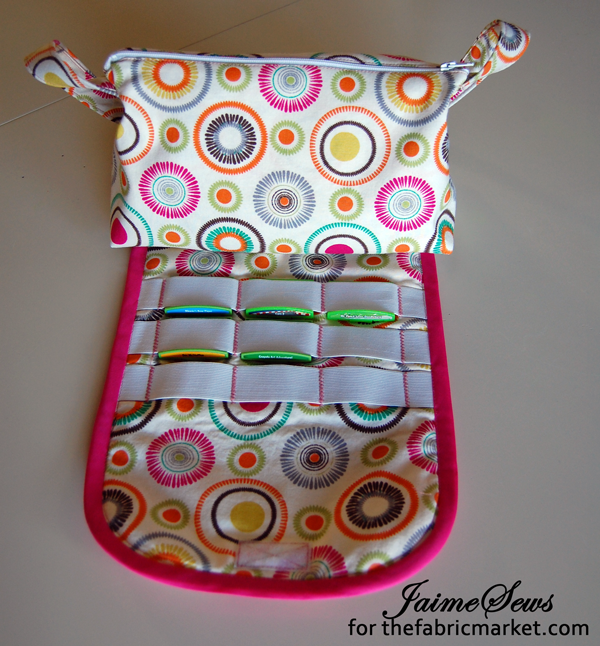 Zippy Pouch for Toy Organization
I trust you had a very Merry Christmas wherever you are. We had a great time with family and the kids got some new toys they are excited about! My son was kind enough to pass down his Leapster Explorer to my daughter since he's kind of outgrown it so we alerted the family members and they gifted her some games, a plug-in adapter, charger, etc. I saw right away this was going to be difficult to keep track of, but then I remembered a free pattern I saw on Pinterest!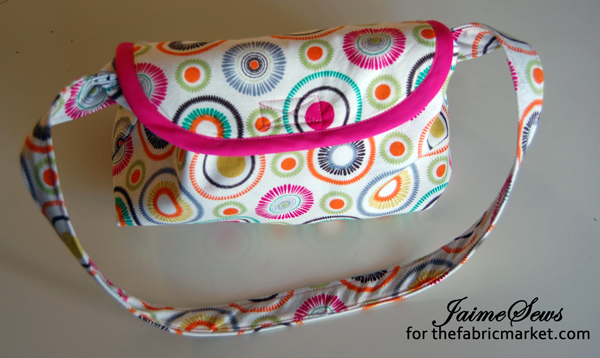 It's called Anke's Brushes Bag and it was designed to hold makeup brushes on the flap with your makeup in the attached bag. I had briefly searched for a DIY Leapster Explorer bag or case and saw someone use elastic for holding the game cartridges. Since the cartridges have a little lip at the top, the elastic is perfect for holding each one in place.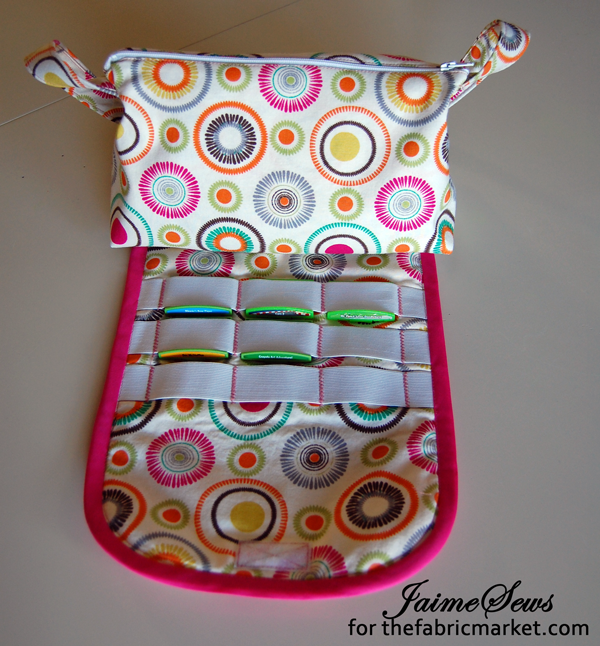 To alter the bag flap to fit my purposes, I simply left off the brush holder and flap pieces and lined up three pieces of 1″ elastic. Each game is about 2″ wide so I marked three spots across slightly larger than 2″ and zigzagged the elastic in place.
I didn't have the bag hardware on hand so I just used velcro and little girl requested a strap so she could wear it like a purse.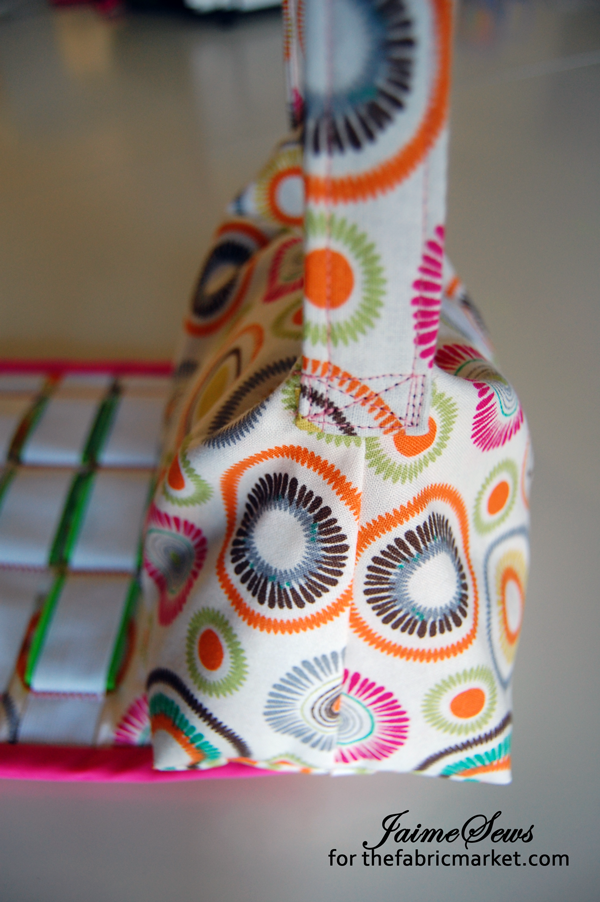 The zippy pouch is a great size and fit everything we needed to keep together!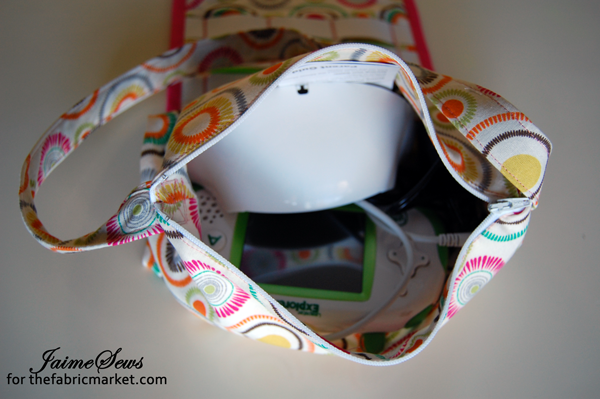 This could be made from virtually any fabric and would make a great gift or organizational tool for many things!