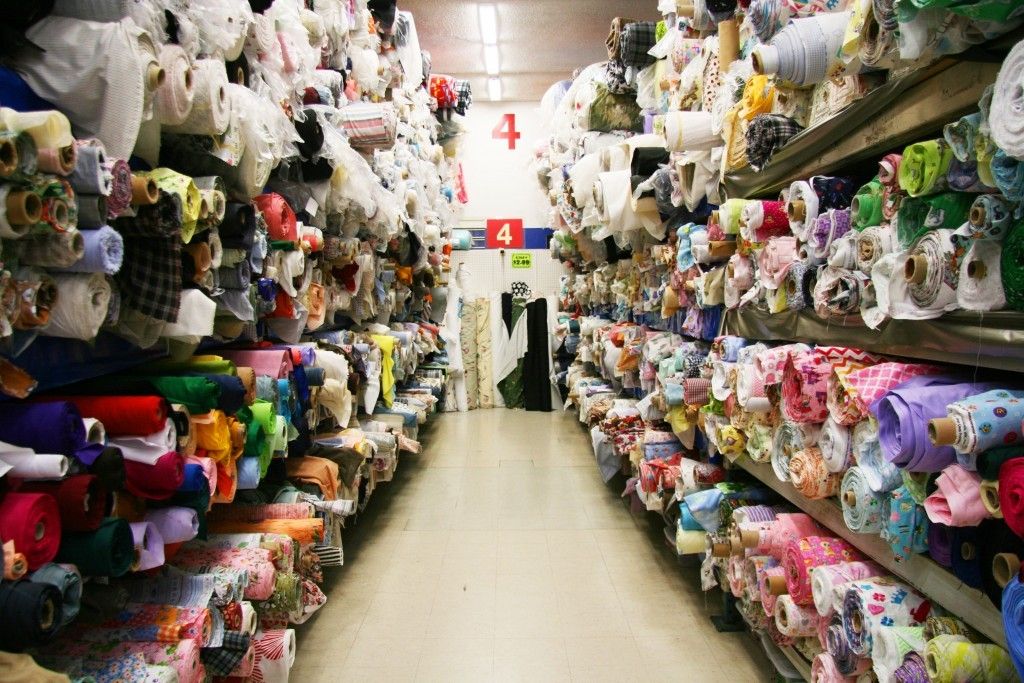 Inventory Update!
Inventory Update!
Hello Everyone! As I am sure you've noticed that I have fallen waaaaay behind on our Create This Look Posts! I wanted to let all ya'll know that I haven't just been slacking off. I have in fact been doing inventory! For those of you who have had the pleasure of visiting our storefront, you can appreciate what a monstrous task this is! Here's an example for those who live to far away to visit us.
As you can see saying we have a lot of fabric is an understatement!! In order to preserve some of my sanity, I've broken down the online inventory by aisle. That's why some of the SKU#'s have a number at the beginning. ;D The reason I'm telling you all this, is because the update I just made was to Aisles 4 & 5.
Aisle 4 is mostly lightweight cotton, Gauze, Batiste, Voile, & Poplin. I added a TON of new stripes from Aisle 4 as well as quite a few plaids, some solid poplin, & I updated all of the inventory on the rolls already online.
Aisle 5 also has quite a bit of Poplin, but it also has some heavier weight fabrics such as Twill & Denim. The biggest update from Aisle 5 was adding Corduroy. I've been meaning to put these up for a while & even though its the middle of summer I thought it might spark your imagination for upcoming winter projects.
Here's a little sneak peak on what I'm updating next!
I hope you enjoyed your weekend & you've had a fabulous start to your week. Don't forget to post pics of what you've made on our Blog, Facebook, & follow us on Pinterest!