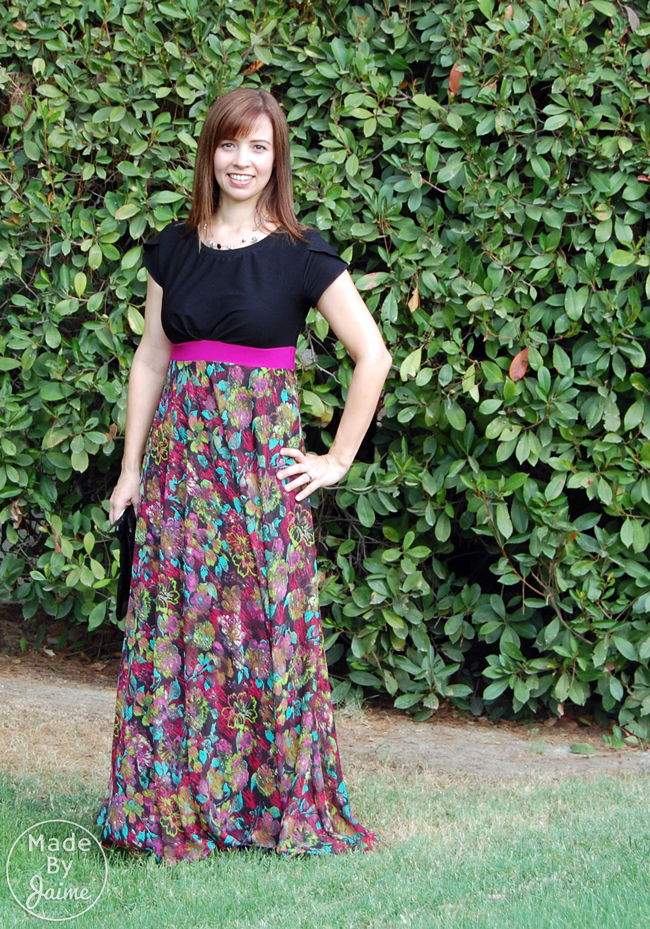 Glitter Chiffon Maxi Dress
Hi this is Jaime again from MadeByJaime. A few weeks back, Caitlin posted this Glitter Chiffon as a part of the weekly Create This Look post, and I couldn't get it out of my mind!
I was gearing up to be a part of a Blog Tour this week as a part of a PDF Pattern Designer's One Year Anniversary. Kimberly Payne of Straight Stitch Designs had asked us to participate by taking one of her patterns and "hacking it." We were instructed to mash it with another pattern, draft on different details, and otherwise make it our own! So I chose the Capitol Hill Dress & Tunic, which features, "a scoop neck, double pleat detail at the front and 3 skirt options.  Make the Capitol Hill as either a dress or a tunic with elbow or long sleeves.  You can go for classic with a gathered skirt in both knit and woven or mix it up with a half or full circle skirt.  You can also band the sleeves or just do a simple hem." (from the pattern description) Here is a picture of the original design: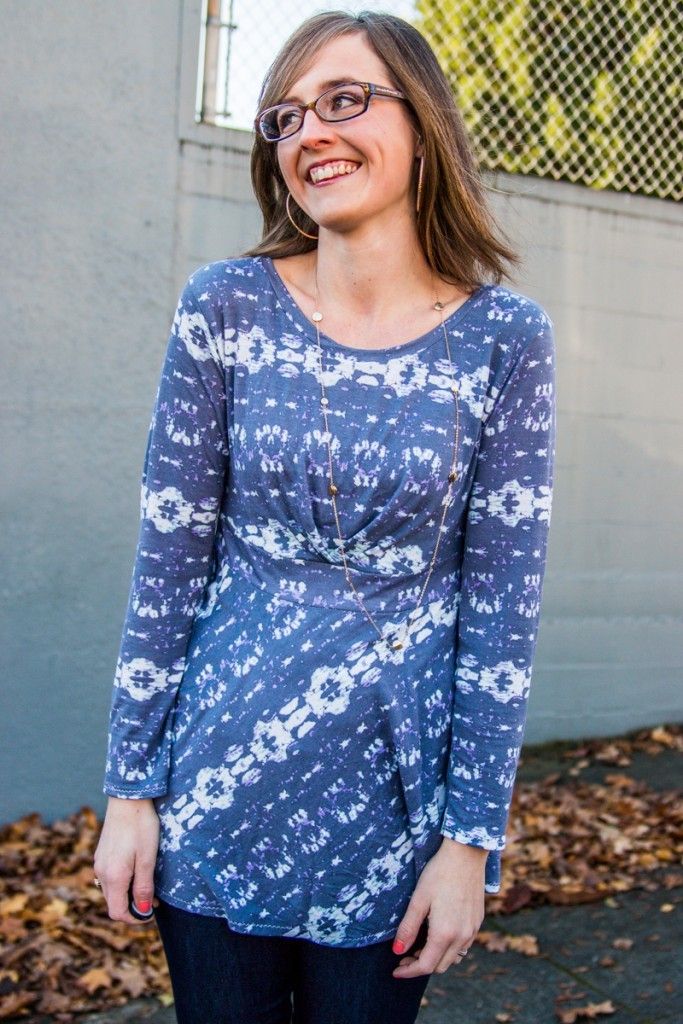 As I thought about how to hack this pattern, I decided I wanted it to be a maxi, since that was not an option in the original pattern. I found a mid-weight black knit in the aisles of The Fabric Market's local store for the bodice and underskirt. Since the knit was pretty thick, I decided the half circle skirt included in the pattern would be a little too much. Instead, I used this tutorial to cut an a-line skirt for underneath and I used the half circle skirt pattern piece included in the Capitol Hill pattern files to cut the chiffon.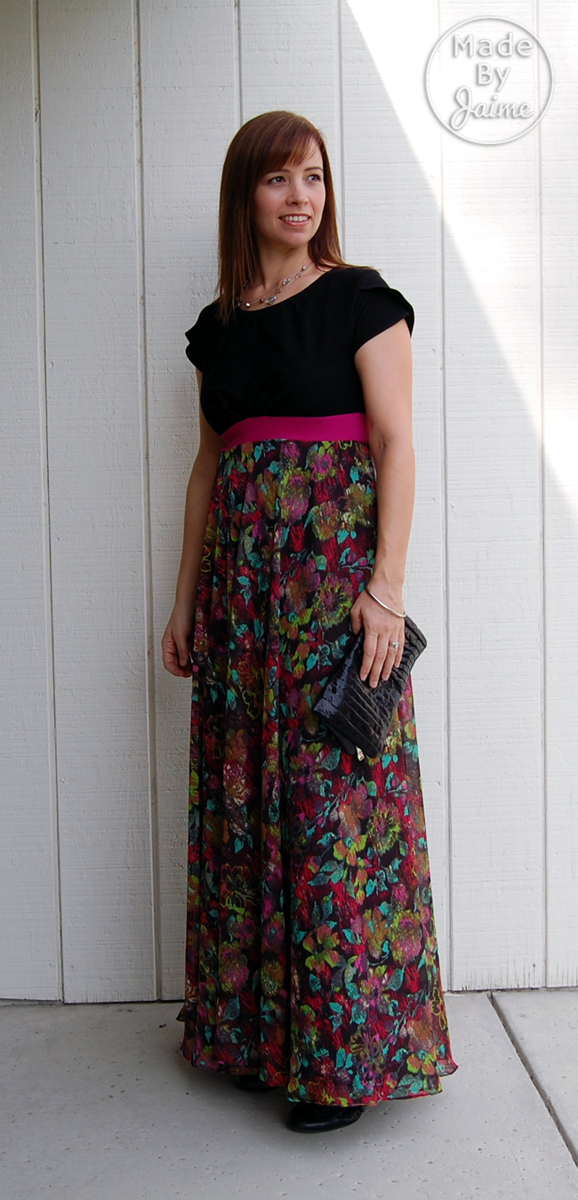 To make it maxi length, I just opened up the chiffon and folded the 3 yards in half and instead of cutting on the hem line included, which is knee length, I just continued cutting to the fabric edge. I used a measuring tape to find out how far beyond the pattern that took me (22.5″ if I remember correctly) and just marked that distance across the entire bottom edge with chalk. I used that as my cutting line and the length was generous enough to have some room to work with, but not wasteful (for reference, I'm 5′ 7″).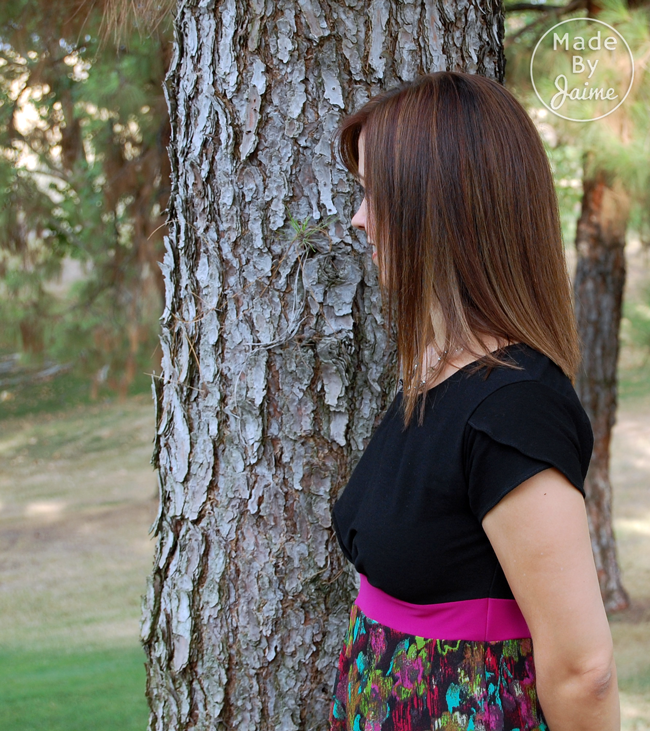 I knew I wanted to do something different with the sleeve to continue to mix things up, so decided to use the Capitol Hill Sleeve pattern to draft a tulip sleeve. I used this tutorial but drew 2″ down on the under arm seam, instead of 1″ as instructed. I also added 1/2″ seam allowance to the bottom edge only after drafting, as the sleeve head and side seams already included seam allowance.
The Straight Stitch Designs Blog Tour goes through Friday and the designer, Kimberly, is offering 50% off all Straight Stitch Designs patterns* (PDF and paper) during the tour!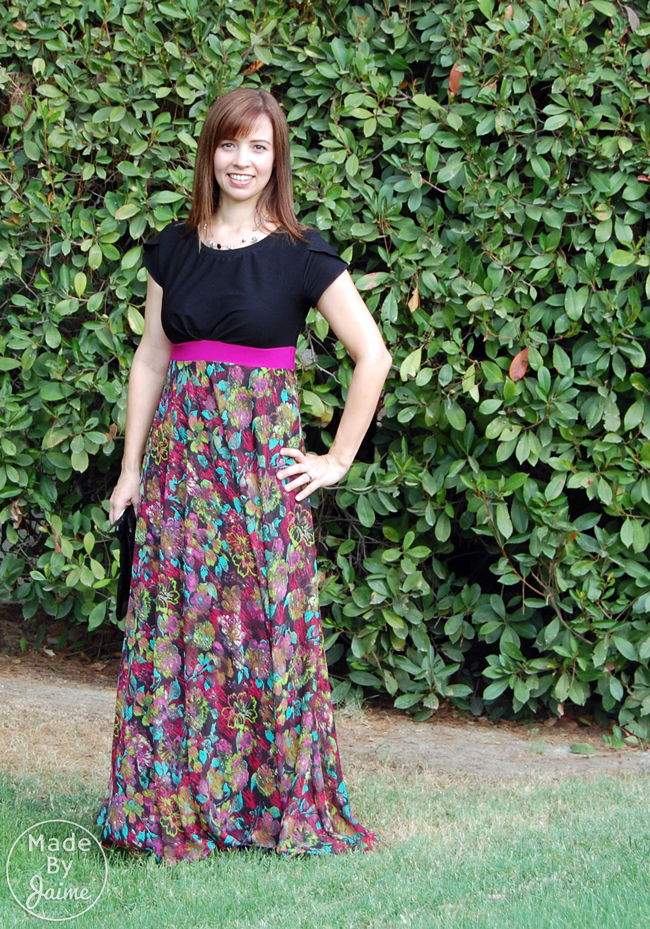 *affiliate link