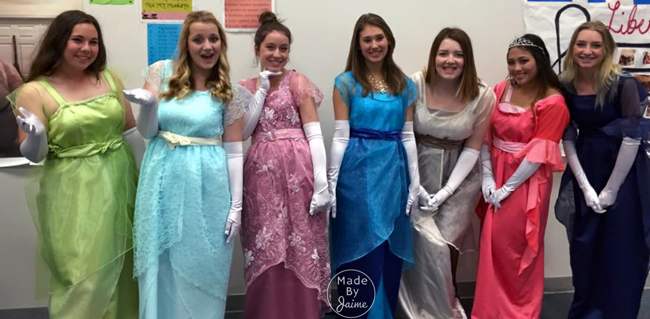 Opera Costumes
A few month's back I was asked to make two dresses for a local high school opera production. When I got the text of the pattern I'd be using to make the dresses, I was immediately ecstatic. Simplicity 1715 is an Edwardian style dress that reminded me of Downton Abbey. My husband and I had just caught up with the series and I couldn't wait to re-create one of Lady Mary's styles.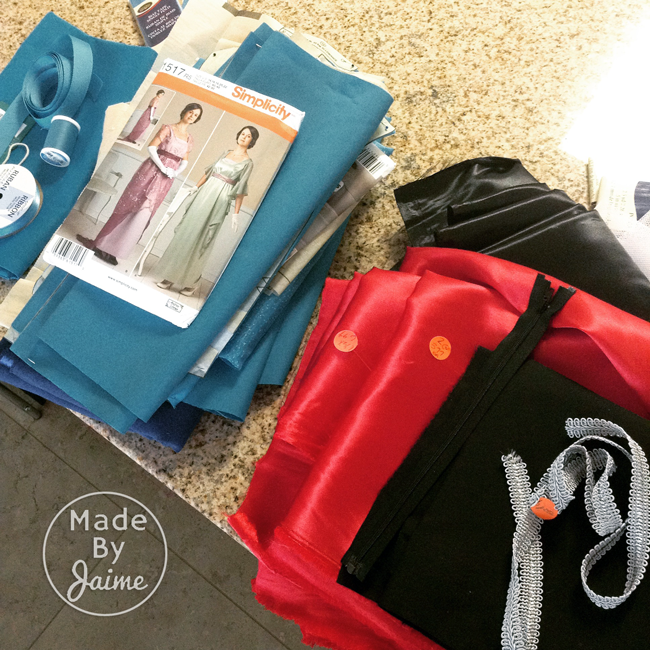 There is no better place to get your satin, chiffon, & organza than TheFabricMarket.com! We have amazing prices that make special occasion garments or costumes super affordable.
This dress pattern was…interesting, to say the least. I am not a true costumer, per se, and this pattern was written specifically for costume. The construction methods seemed very unorthodox for someone whose training is in clothing construction and bridal.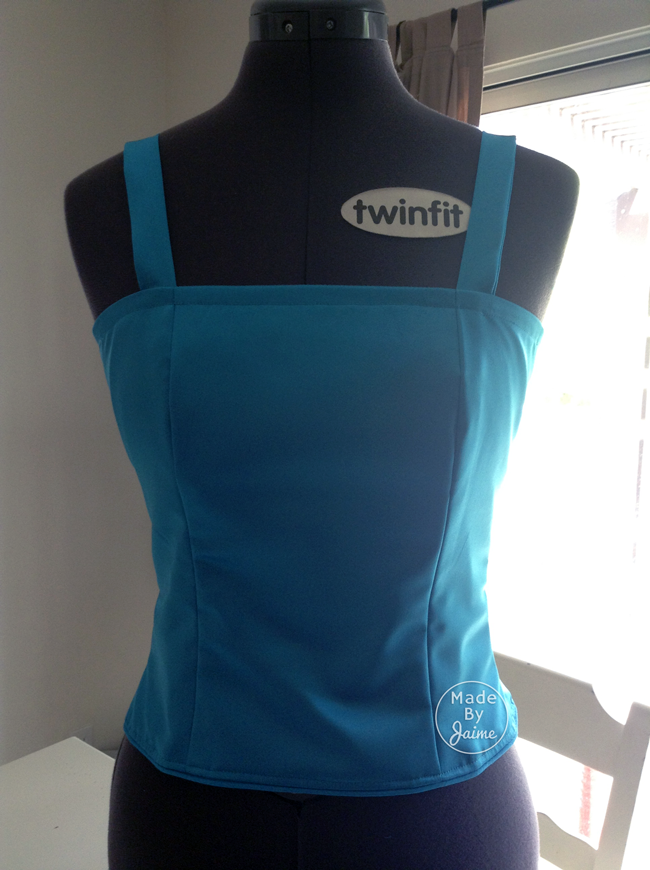 The base of the outfit is this corset. It is unlined, but made with boning applied to the seam allowances. The top edge is finished with bias tape and the bottom with piping. The pattern called for every closure to be hook and eye but since this was not to be used for many girls, just the one I was sewing for, I decided on zippers.
After the corset was made, you start to construct the outer garments. Here is a close up of the bodice overlay. It was intended to be loose & drapey with gathers on either side front and a crossover V in the back.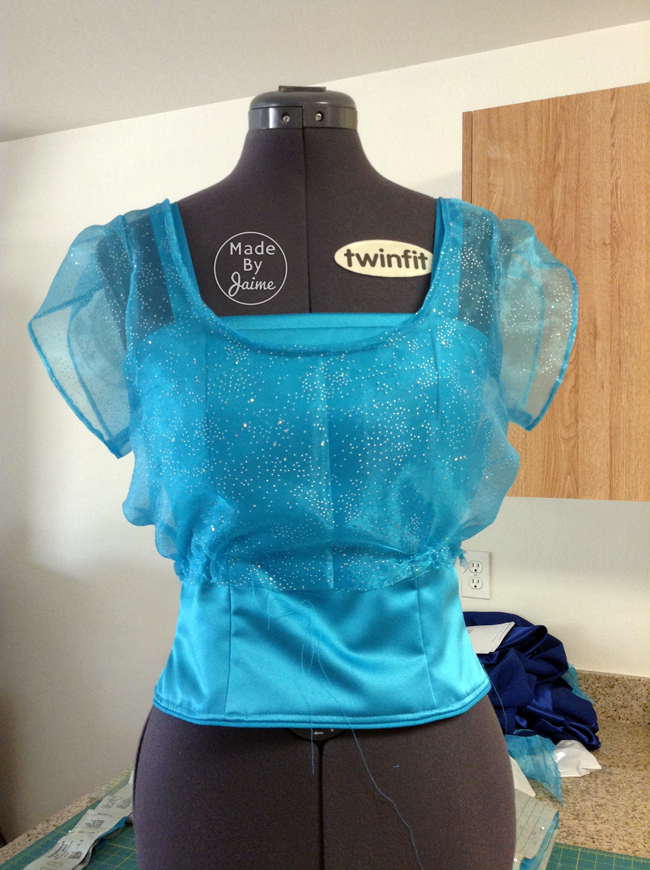 The skirt and skirt overlay are then constructed as individual pieces and then the finished satin skirt, with waistband and everything, is placed on top of the corset piece and just stitched on! They could have easily made it a dress, in my opinion, but instead it was this strange two piece thing sewn together. I also replaced the hook and eye closure with a zipper again, then attached the skirt overlay. The belt was constructed separately and placed at the waistline where the skirt was sewn to the corset.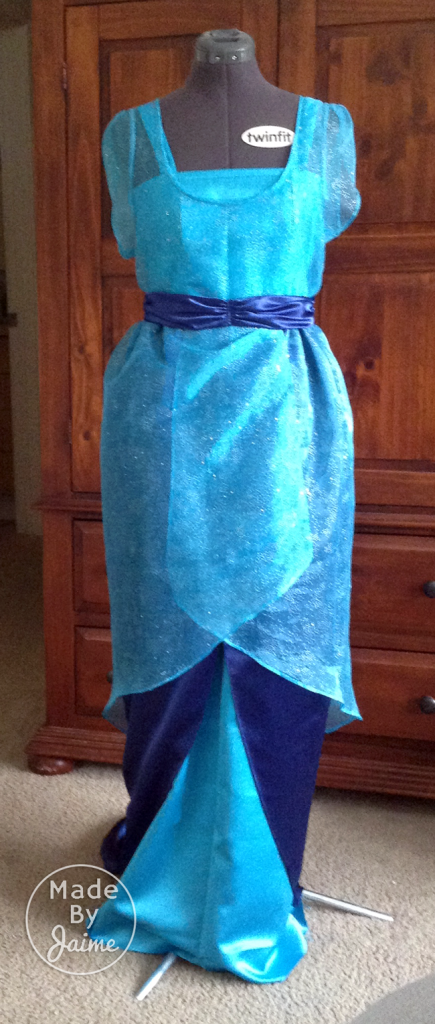 The end result was beautiful – it was just such a strange construction process. Here are a few action shots from dress rehearsal and the stage.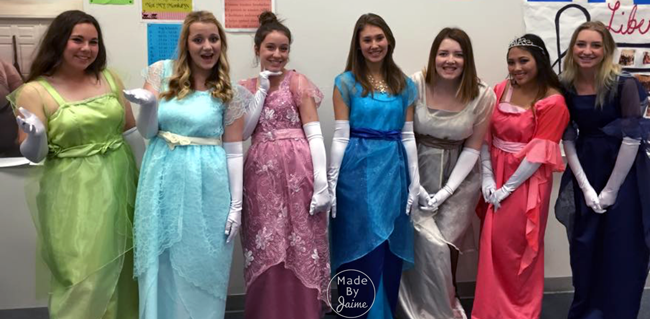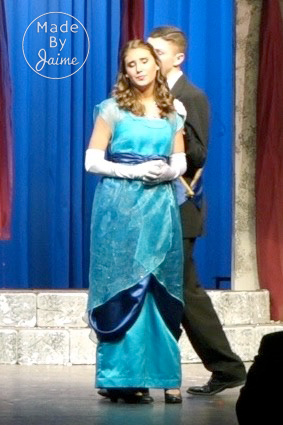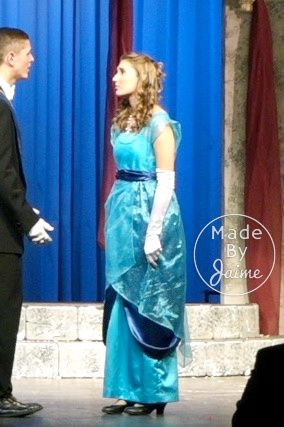 The second outfit used the same corset from the Simplicity pattern with added trim at the top and a tulle ruffle at the bottom. The skirt was made using a handwritten tutorial and photos and included 3 layers of circle skirts, a built in petticoat and elastic waistband.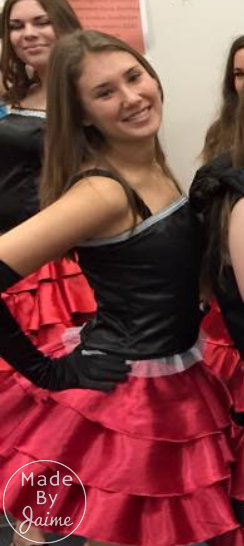 It was fun to delve into some more elaborate patterns again. I truly enjoyed learning about costuming techniques throughout the process and it's such a joy to see the dresses in action. If you do costuming, be sure to share your creations on our Facebook page – we'd love to see what you've made!