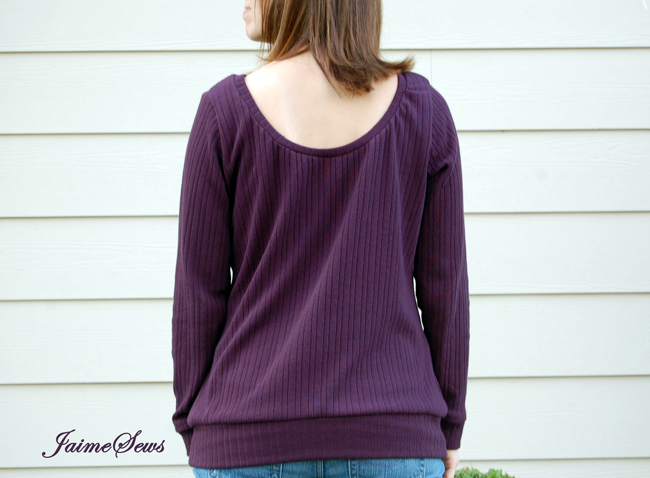 Otium Top in Sweater Knit
Knit fabrics are sometimes intimidating for those new to sewing garments or new to sewing in general, but let's face it – we all LIVE in knits. They're comfy and flexible and once you get the hang of it, a breeze to sew! I recently took part in a pattern tour in which the Pattern Designer gave out her pattern to a few families to sew up their version and spread the word about it. I live just a few minutes from TheFabricMarket.com's brick & mortar so I headed down and found this great sweater knit. This pattern works with any knit so be sure to check out the Stretch Knits here and the Stretch Jersey here.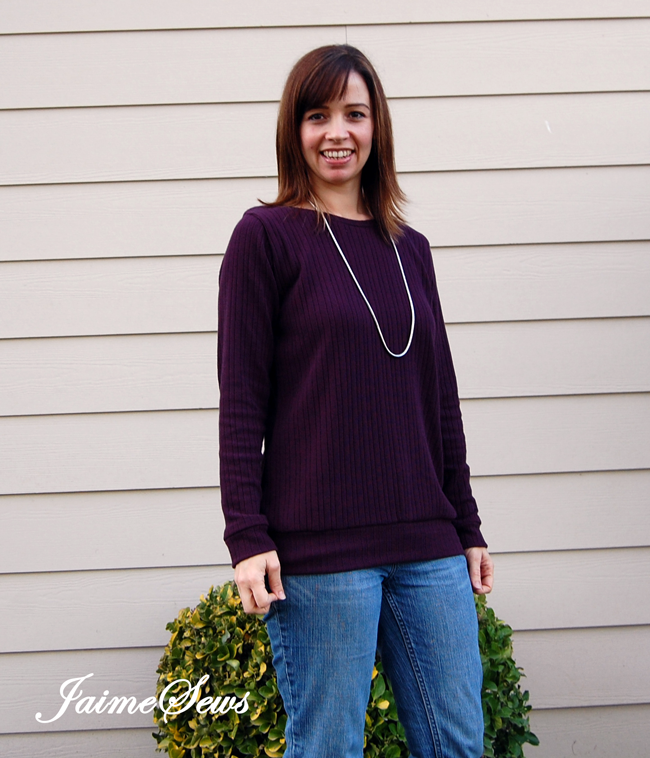 This pattern is the Otium Top by Sofilantjes*. It is a relaxed fit shirt with sleeve cuffs & waistband with neckline, sleeve & shirt front variations!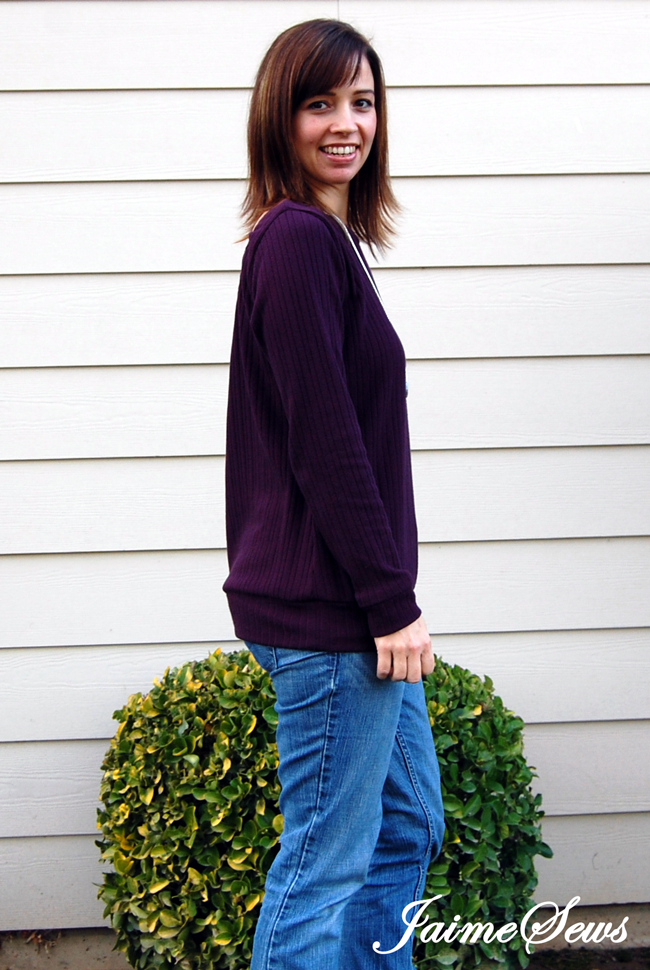 I really loved the scoop back option so that was definitely a design feature I wanted to include. There are even pattern pieces and instructions for adding a bow, which you can see if you click through to the designer's site*. Sleeve variations include short, 3/4 and long. You can also change the look entirely by making the diagonal pocket version!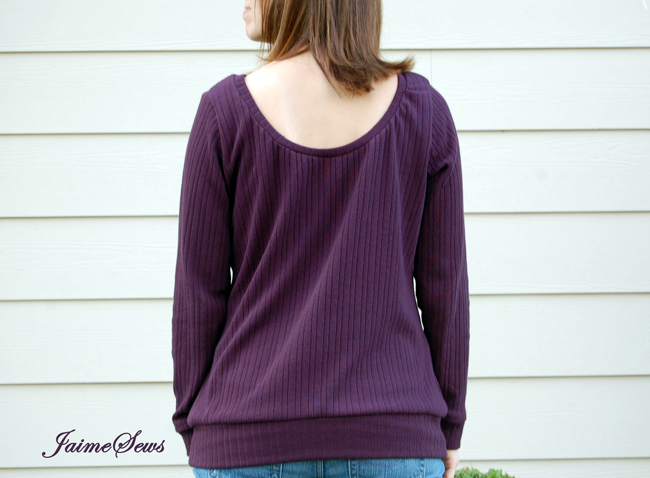 For tips on sewing with knits, check out this post by MellySews.
The Otium top is a PDF pattern that you purchase and print on your home computer. For more information on working with PDF patterns, click here.
*I am an affiliate for Sofilantjes patterns. When you click on the link marked with an * and make a purchase, I make a small commission. Thanks for your support!