Sewing Activewear | Ballet & Dance
If you live locally, you know that F&M fabrics has the best selection and pricing on dance fabrics in town! They have some great stuff online too, which you can see here.
Last summer, my daughter and I started taking a combo dance class and an adult beginner ballet class, respectively. After a few months of loving it, I thought it'd be fun to make some dance wear for us. Fortunately, I walked into the store as the black spandex was being taken off the delivery truck and grabbed a few yards – it doesn't last long in the store!
I did a little pattern alteration to the Royal's Princess Leotard Pattern by Create Kids Couture, which is designed to reference all the Disney princesses, to make the front bodice a single piece and made this skirted leotard. It doesn't look like much on a hanger, but it's adorable on her.
I also used KwikSew 3671 to make myself a leotard.
At the same time, I grabbed a thinner pink fabric to make a skirt using this tutorial I had previously saved on my ballet pinterest board. It went SO FAST – I mean if you cut straight, you don't even have to hem it. There are no side seams, just cut, attach the waistband and you're done!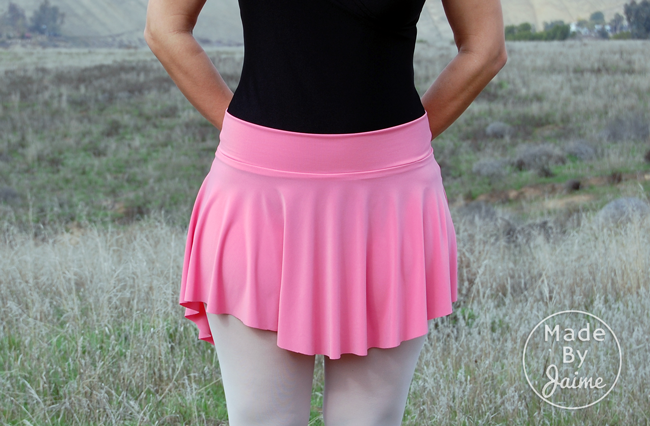 This particular leotard is so comfy to wear and I love the simple elegance. I actually broke the Kwik Sew rules and blended sizes to get the perfect fit (it actually says in bold letters not to blend sizes – I now REBEL!).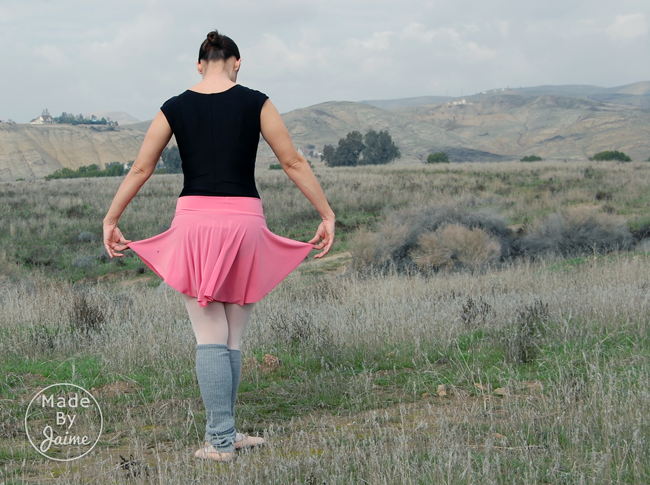 In sewing for ballet or dance, spandex is king! If you haven't sewn with stretch fabrics before, do not fear! Just make sure you have a ball point or stretch needle to use with your machine. You will be using a stretch straight stitch or narrow zigzag stitch on your home machine or you could also use your serger.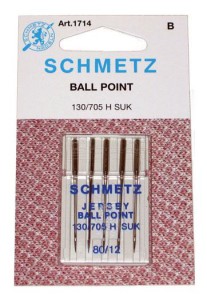 This clear lightweight elastic is great for swim & dance wear. You can also use cotton elastic.
If you need some more active wear sewing inspiration, check out the Strong is the New Skinny Blog Tour I was recently a part of where different bloggers discussed their fitness journeys and active wear sewing for all types of activities!
And if you make anything from our fabrics, don't forget to share with us on our Facebook page!