DIY Shift Dress
Hi all! I'm Jaime from MadeByJaime.com here to share with you a simple and easy DIY shift dress. My kids and I have been creating art on Fridays and we're usually using water colors. I saw this water color-esque print in the aisles of F&M Fabrics while looking for something outside my usual picks – black, grey, navy & neutrals – and thought it'd be fun for the shift dress I had in mind.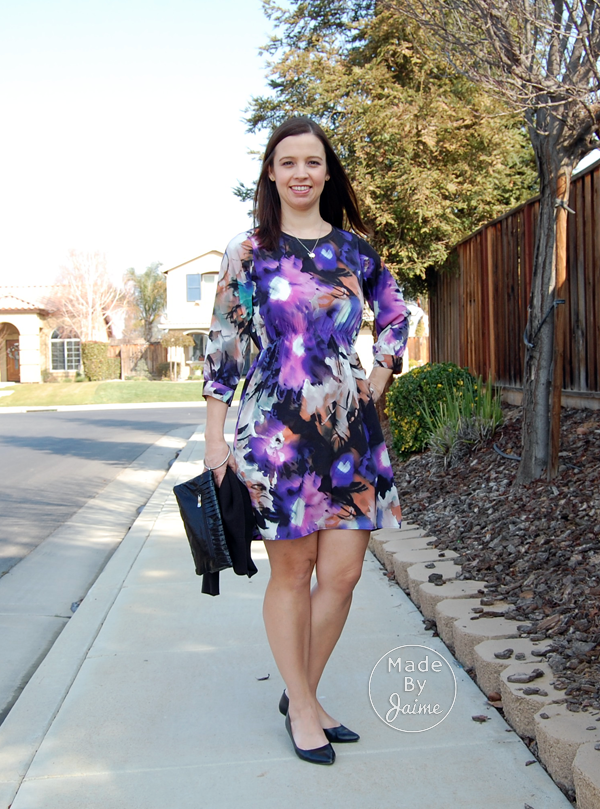 The pattern is the Sazerac Shift Dress by Independent Pattern Designer, Seamingly Smitten. All of their patterns come as downloadable PDFs which you print and assemble before cutting your fabric. If you're new to PDFs, here is a post that explains how to work with them! The Sazerac Shift Dress pattern options include three sleeve length options (short sleeve, three quarter length or long sleeve) and a scoop or v-neck front so you can make one for every season.
The water color fabric I used is a polyester woven print, which avoids wrinkling and makes it easy to care for. There are several polyester prints on the website and I think this navy leaves print would be especially fun for spring/summer.
The Sazerac Dress pattern can be made in lightweight fabrics such as cotton, cotton blends, voile, rayon, linen, silk, crepe de chine, double georgette or even a lightweight matte jersey, cotton/lycra, lightweight knit or sweater knit.
A Shift dress is such an easy and classic style to wear. You can make it with elastic at the waistline to add shape and definition, as pictured, or without the waistline elastic for a more relaxed fit.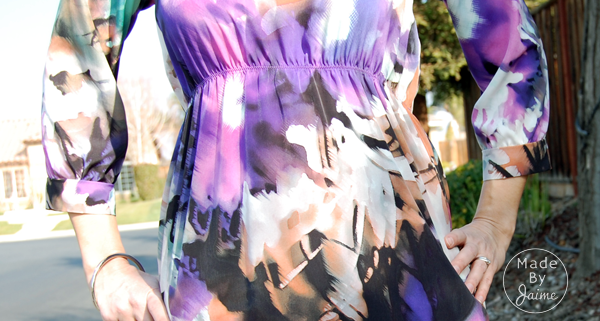 There is an optional cuff on the sleeve or you can choose to leave it off.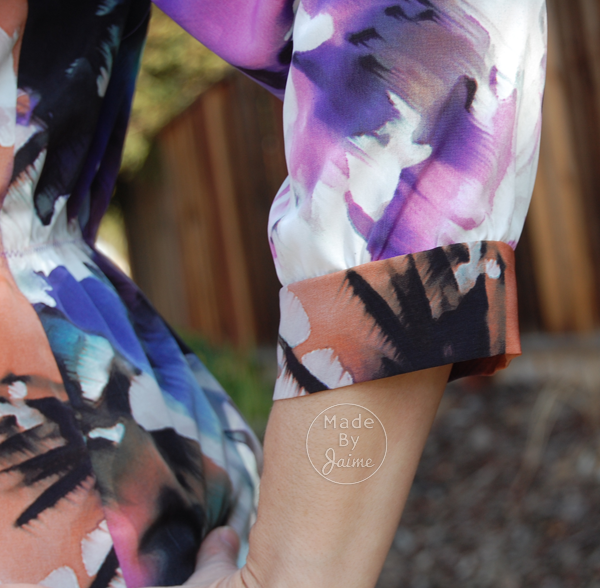 What are you  making with TheFabricMarket.com fabrics? We'd love to see it so be sure to post to our Facebook page or tag us so we can share your creations! Thanks for reading!